Abidjan, Côte d'Ivoire, November 24th, 2022 – Djamo, a Y Combinator-backed fintech building the leading personal finance company in Francophone Africa has raised $14 million in an equity round to continue building a full suite of financial services and expand to new markets.
The $14 million investment round was co-led by Enza Capital, Oikocredit and Partech Africa, with participation from Janngo Capital, P1 ventures, Axian, Launch Africa and other existing investors. This fresh injection of capital will allow the company to expand to new markets and continue building a full suite of personal finance services to further empower its customers across the region.
Djamo's mission is to address a clear problem in West Africa where less than 25% of adults have bank accounts. The two co-founders, Regis Bamba and Hassan Bourgi, decided to build Djamo because they were determined to enable access to simple, affordable and mobile first banking for the hundreds of millions living in the region.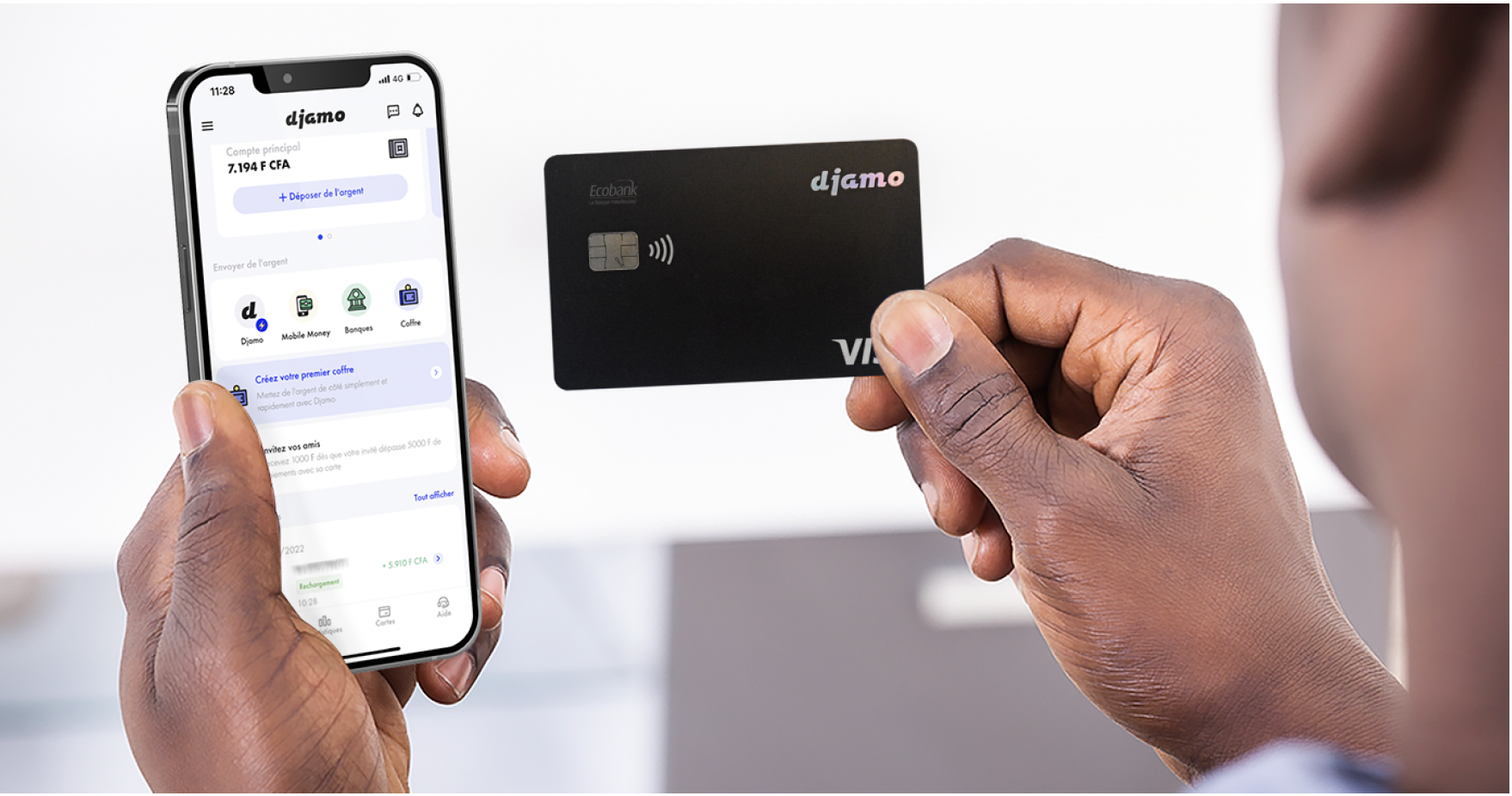 "Francophone Africa offers a large integrated market, with a fast-growing demand for frictionless services from a new cohort of digital-native young adults" said Tidjane DEME, General Partner at Partech. "We are excited to join forces with high caliber local investors who bring sector and regional expertise to enable Djamo to unlock this opportunity".
Co-founder and CPO, Regis Bamba emphasizes that Djamo's goals are very aligned with the needs of its customers: "In our region, users pay amongst the highest fees in the world but do not always receive adequate service in return and that can be extremely frustrating. The one thing that we want to achieve is to offer a product where customers get real value for their money. We have attracted more than 500,000 customers and our rapid organic growth is a testimony to that, they just love the product and tell everyone about it."
"Hassan, Regis, and the Djamo team are redefining how consumers across Francophone Africa manage their financial lives. Driven by relentless user focus, unparalleled customer service, and a world-class product, Djamo is already providing a vastly superior user experience" said Mike Mompi Managing Partner at Enza Capital
Djamo partners with regional banks to offer a frictionless mobile-first service, delivering a Visa card within 2 days of creating an account without any monthly fees or overdraft charges. Innovating at a rapid pace, the company has rolled out 3 additional services this year, all driving clear customer value: virtual accounts, automatic saving and a product to receive salaries, complementing the existing local and cross border payment offer available with the App and card.
"Many fintechs have emerged lately in Francophone Africa thanks to an increasingly friendly fintech regulatory landscape enabling innovation while protecting customers. The central bank now has a dedicated bureau for fintechs, which demonstrates how much they believe fintechs can play a key role in reshaping financial inclusion." said Hassan Bourgi, co-founder and CEO of the company.
"Djamo's mission to provide affordable financial services to the unbanked population using fintech is well aligned with Oikocredit's goals of maximizing social impact with our investments" said Prevost Kla, Responsible for Equity Investments in West Africa.
This investment is the largest-ever equity round for a startup in Côte d'Ivoire, Djamo's home market. Djamo founders and team are proud of this milestone and committed to breaking ever high barriers in serving their customers.
About Djamo
Djamo is a personal finance app for consumers in french speaking Africa where less than 25% of adults have a bank account. Djamo's mission is to enable access to simple and affordable banking to hundreds of millions of Africans living across the African Francophone region.
www.djamo.com
About Enza Capital:
Enza Capital is a multi-stage venture fund backing founders and teams using technology to solve large and meaningful problems across Africa. Enza Capital finds, backs, and helps build African technology companies that are organizing the offline online, digitizing key industries, and changing the way that Africans live, earn, work, and do business. With an HQ in Nairobi, Kenya, Enza Capital leads and co-leads investments into category defining technology companies in the fintech, logistics, health, human capital, and climate smart
sectors across Africa.
www.enza.capital
About Oikocredit:
Social impact investor and worldwide cooperative Oikocredit has 47 years of experience funding organizations active in financial inclusion, agriculture and renewable energy.Oikocredit's loans, equity investments and capacity building aim to enable people on low incomes in Africa, Asia and Latin America to improve their living standards sustainably. Oikocredit finances over 500 partners, with total outstanding capital of € 1,049.3 million (at 30 September 2022).
For more information: www.oikocredit.coop
About Partech:
Born in San Francisco and Paris, Partech is one of the most active tech investors in the world, bringing together capital, operational experience, and strategic support for entrepreneurs at seed, venture and growth stages. The current portfolio is made up of 200+ companies in more than 30 countries, of which 18 are valued at more than $1B.
www.partechpartners.com
Press contacts:
press@djamo.io